CLIENT TESTIMONIAL PAGE
See what our clients are saying!
---
Thomas Devine & Mathieu Greenwood
Dear TJ and Bridget

The team of TJ and Bridget Humphreys provided outstanding service for us in selling the house we inherited in Laurel, Maryland during a very difficult sellers market. Their advice on staging the house and finding workmen to make needed repairs was most valuable. They did an excellent job of protecting our interests, explaining the process of negotiation and evaluating and advising on offers and counteroffers. Having the perspective of this husband and wife team working with us was a real asset throughout the process. We recommend them most highly for real estate transcations.

Thomas Devine

Mathieu Greenwood

---
From David & Ginny Vastag
TJ and Bridget Humphreys helped us find the perfect house and community to
fit our needs and desires. They were very knowledgeable and were able to
answer all of our first-time-buyer questions. They taught us so much
about the process and how to get the best house for our money. They were
extremely patient and supportive as we wanted to take our time looking at
many houses in multiple counties. TJ and Bridget looked out for our best
interests at all times and went out of their way to make sure we were
happy and comfortable with our decisions. We are extremely pleased with
the house and the deal that we got. We would highly recommend them to
anyone in the area. -David & Ginny Vastag

---
From Mike & Stephanie
TJ/Bridget,
We just can 't thank you enough!! It's one thing to do all the right things to fix up a house to sell but you two made a fast sale/settlement come to fruition. And not too far from the asking price... all thanks to your hard work and excellent marketing skills.
You two know how to GIT-R-DONE!!!
The privilege was ours and we hope to see you both in the future!
Mike & Steph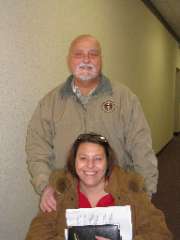 ---
From Mike G.
TJ & Bridget,
I thank you again for your assistance with my rental house hunting.
You were very professional yet personable and extremely helpful.
You went out of your way to accommodate me at every turn.
It would have been most difficult to do this without your services.
I DO intend to contact you in the near future, when I'm ready to
look for a residence to purchase, you can be assured of that.
Sincerely,
Mike G.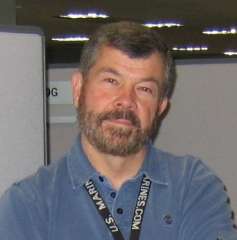 ---
From Sr. Anne-Louise
Relocating to a new area of the country can be daunting to say the least, but it can certainly be made less so if one has the good fortune of finding a realtor that is knowledgeable, professional and personable. Such are the qualities that I found in both TJ and Bridget.
Their knowledge of the area along with their prompt return of e-mails and phone calls lessened my level of anxiety and actually made the search for an apartment enjoyable.
There was no 'sales pitch' involved, no pressure to accept something that did not fit or feel right to me, nor was there any rush on their part to hurry this endeavor along. Bridget and TJ both have their areas of expertise and one can sense a profound respect they have for each other's personality, style and mode of operating.
I have absolutely no reservations in giving their names to anyone looking for a realtor in this area, nor any hesitation in providing a personal and professional reference for them.
Sincerely yours,
Sr. Anne-Louise Nadeau
Sisters of Notre Dame de Namur
---
From Amy Keys
Dear Bridget and TJ,
Thank you so much for helping us find our new home! You both truly made our experience enjoyable and exciting. We always felt that we could depend on you to provide us with the most accurate and comprehensive information. You went above and beyond what my expectations were when we began our search.
We are so appreciative of the time and attention that you have given to us. You always made yourselves available to us, regardless of the day and time. We hope to be in our home for many years, but we will most definitely be calling on you when we decide to move again.
Sincerely,
Amy Keys
---
Ursula Decker & Kevin Brown
We would like to sincerely thank TJ and Bridget Humphreys for all their guidance, knowledge, and support during our first time home buying experience. The house hunting/home buying adventure can be a stressful time, but TJ and Bridget took all the anxiety out of the entire experience. We never once doubted any suggestions or advice they had to offer. It was truly nice to work together with TJ and Bridget as a team because they are both very knowledgeable and accent each other so well.
As clients of TJ and Bridget, you can expect nothing less than outstanding service. They truly treat the entire process with care, just as they would if they were purchasing a home of their own. Be assured that no corners will be cut, no details will slip through the cracks, and no deals will be made that aren't 100% acceptable with their clients. The best interest of their clients is their goal at all times.
We are truly grateful for the superior service we received from TJ and Bridget. They deserve nothing less than the highest recommendation to anyone who is purchasing or selling real estate. It was an honor to have been their clients. We couldn't have done it without them! Be assured, when the time comes to sell this one and buy another, we will definitely be giving TJ and Bridget a call!

Sincerely,
Ursula Decker and Kevin Brown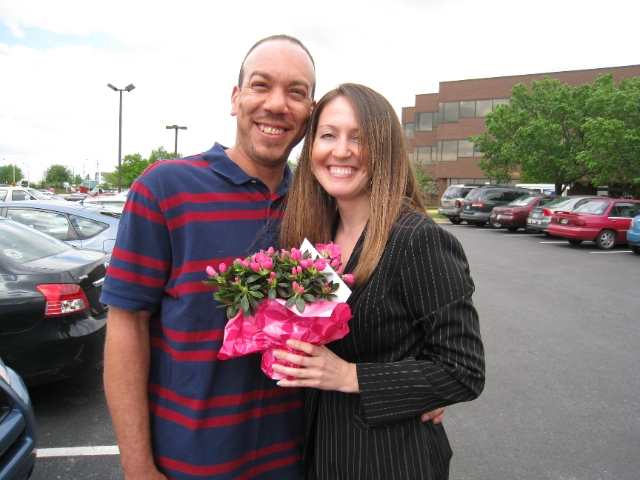 ---
Max Wright
I have found the Humphreys' team to be very knowledgeable, hard working, fair and resourceful. They kept me informed and up-to-date throughout my entire house hunting process and was always available whenever I needed their guidance.
I would recommend this team to anyone who wants a knowedgeable, dedicated and realistic realtor to guide them through thier house hunting process. They are a superb team who will ensure that you get the best value for your money.
Max ( February 2012).
---
Chris & Christine Brouch
I'm not really sure where to start or end. From my perspective, I had an exceptional experience. They worked as a seamless team, and were always available to answer questions. They are very detail oriented and understand and can/will explain the process and everything involved from start to end. Extremely patient, absolutely professional. Professional in the sense that they were very knowledgeable about the legalities involved. Finally, I honestly enjoyed searching for, and purchasing our home with them. Great sense of humour all around, I actually had fun. There was never any pressure. My wife put it like this "I trusted themso much that they would research and know any recommendations for us, and they would always have our interests in mind.". We trusted them 100 percent and still do now as we are getting some follow on work done.
Bottom line: they were recommended to us by a dear friend. We interviewed multiple agents and went with them based on our rapport and confidence in their knowledge.